Ocean Acidification
The 2011 Seminar Series culminated in "Dissolving Before Our Eyes: The Acidification of Our Oceans, and Why It Matters to All of Us."
Former US Representative Brian Baird, NOAA Senior Scientist Dick Feely, and Taylor Shellfish Company Public Policy and Communications Director Bill Dewey explained the science, the environmental and economic consequences, and the political opportunities and challenges of ocean acidification.
Over 15 organizations hosted information tables, and Taylor Shellfish Company generously provided fresh oysters.
Interested in learning more about the evening or the issue of ocean acidification? Check out the resources below.
Northwest Ocean Acidification two-page handout, produced by Sightline Institute
Bill Dewey's PowerPoint Presentation
Sustainable Path Foundation thanks our Title Sponsor, Muckleshoot Indian Tribe, and our In-Kind Sponsors, Taylor Shellfish Company and Washington Sea Grant.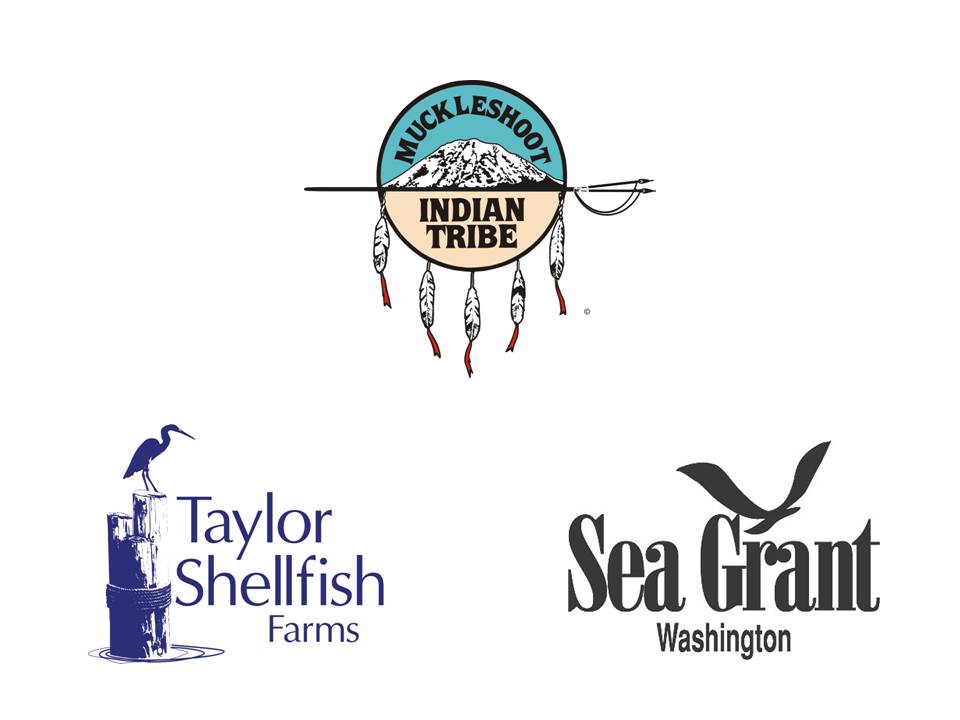 Thanks also to our Collaborators for helping us spread the word about the Seminar Series!