SEMINARS
PREVIOUS SEMINAR
May 23, 2017
Microbial Allies Beneath Our Feet & In Our Bodies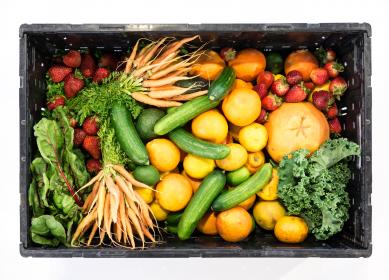 You are what you eat? We've all heard how much diet affects physical and mental health. Now, new science is helping us understand some of the fundamental mechanisms at play, not only in our bodies, but also in food crops. The soil and gut microbiomes, nutrition, and farming practices are among the topics a geologist, a nutritionist, and a biologist will cover during a presentation and panel discussion.
Presenters:
David Montgomery, PhD and Anne Bikle, MLA; authors of The Hidden Half of Nature
Michelle Babb, MS, RD; author of Anti-Inflammatory Eating For A Happy, Healthy Brain
Location: Seattle Town Hall
BIOS
Anne Biklé attended the University of California, Santa Cruz earning Bachelors degrees in Biology and Natural History. She holds a Masters Degree in Landscape Architecture from the University of California, Berkeley. She has over two decades of professional experience in field biology, environmental planning and public health. She co-authored The Hidden Half of Nature: The Microbial Roots of Life and Health with David Montgomery.
David Montgomery is a professor of geomorphology at the University of Washington. He received a Bachelors degree in Geology from Stanford University and a PhD from the University of California, Berkeley in Geomorphology. In 2008 he received a MacArthur Fellowship (known popularly as the genius award).He has just completed a fifth popular-science book, Growing a Revolution: Bringing Our Soil Back to Life. He has been featured in documentary films, network and cable news and other media.
Michelle Babbs has a private practice in West Seattle where she specializes in mind-body nutrition, weight management and inflammatory digestive disorders. Michelle is a Bastyr-trained functional medicine practitioner. She was an adjunct professor at Bastyr. Michelle is the author of The Imperfect Perfectionist, Anti-Inflammatory Eating Made Easy, and Anti-Inflammatory Eating for a Happy, Healthy Brain. She teaches nutrition-focused cooking classes at PCC.
---
February 1st, 2017 Seminar
A SILVER LINING: HEALTH CO- BENEFITS OF CLIMATE CHANGE POLICIES
The policies that need to be implemented to reduce greenhouse gas emissions will also bring about substantial reductions in air pollution and cardiovascular disease, as well as propelling changes in urban mobility and our built environment. Looking at health co-benefits creates a different paradigm one that is win-win for most people, and for the planet. The panel will discuss the health co-benefits of climate change policies.
SLIDESHOW AVAILABLE 2-1 Presentations Hess Strange Dannenberg.
Video will be posted when available.
PANELISTS:
Jeremy Hess, MD, MPH;

Univ. of WA Associate Prof, Env & Occ Health Sciences & Associate Prof, Global Health
Kathy Strange, P.E., M.S.;

Manager, Technical Analysis with Puget Sound Clean Air Agency
Andy Dannenberg, Affiliate Professor;

Univ of WA Dept. of Environmental and Occupational Health Sciences, School of Public Health & Dept. of Urban Design and Planning, College of Built Environments
---
---
2016
TOPIC: Oil Tanker Traffic In The Salish Sea: Threats Of Spills and Noise Pollution
Ensuring safe shipping through Washington's waterways is critical to maintaining our region's economy, culture and environment. With multiple projects proposed that will expand coal and oil exports from ports in British Columbia and Washington, oil spill risks are escalating rapidly. Evidence shows that ocean noise caused by people is doubling every decade, and the effects of this increased noise on sea creatures are not well understood.
PANELISTS
Stephanie Buffum, Friends of the San Juans, Executive Director

Fred Felleman, Friends of the Earth; Commissioner, Port of Seattle

Rob Williams, Oceans Initiative marine conservation scientist; a 2015 Marine PEW Fellow
---
SEMINARS IN 2015
TOPIC: Extraordinary Tales From the Salish Sea
Presenters:
Joe Gaydos, Chief Scientist for the SeaDoc Society
Audrey DeLalla Benedict, Director of Cloud Ridge Naturalists
TOPIC: Putting a Price on Climate Pollution in Washington State
SPEAKERS: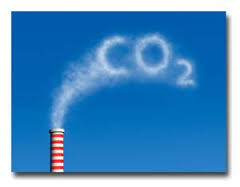 Yoram Bauman – environmental economist, Founder of CarbonWA
KC Golden – Senior Policy Advisor at Climate Solutions and Board Chair of 350.org
Nicole Vallestero Keenan – Policy Director, Puget Sound SAGE
Todd Myers – Director, Center for the Environment, WA. Policy Center
Moderator: Steve Scher
Our state has taken a regional leadership position on climate change. The panel of experts and leaders on climate change will explore the future of climate policy in our state and the challenges ahead.