May 23 Seminar
Beneficial Microbial Allies Beneath Our Feet & In Our Bodies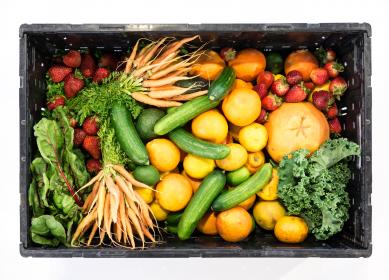 Tuesday evening, May 23 at Seattle Town Hall
Presentations by a geologist, biologist and nutritionist

Learn what scientists are discovering about the burgeoning new realm of the human microbiome
Presenters:
David Montgomery, PhD and Anne Bikle, MLA; authors of The Hidden Half of Nature
Michelle Babb, MS, RD; author of Anti-Inflammatory Eating For A Happy, Healthy Brain
Location: Seattle Town Hall
Doors Open: 6:30pm
Seminar: 7:00 – 9:00pm
Admission: $5.00
Tickets available Buy tickets for Beneficial Microbial Allies Beneath Our Feet & In Our Bodies
BIOS
Anne Biklé attended the University of California, Santa Cruz earning Bachelors degrees in Biology and Natural History. She holds a Masters Degree in Landscape Architecture from the University of California, Berkeley. She has over two decades of professional experience in field biology, environmental planning and public health. She co-authored The Hidden Half of Nature: The Microbial Roots of Life and Health with David Montgomery.
David Montgomery is a professor of geomorphology at the University of Washington. He received a Bachelors degree in Geology from Stanford University and a PhD from the University of California, Berkeley in Geomorphology. In 2008 he received a MacArthur Fellowship (known popularly as the genius award).He has just completed a fifth popular-science book, Growing a Revolution: Bringing Our Soil Back to Life. He has been featured in documentary films, network and cable news and other media.
Michelle Babbs has a private practice in West Seattle where she specializes in mind-body nutrition, weight management and inflammatory digestive disorders. Michelle is a Bastyr-trained functional medicine practitioner. She was an adjunct professor at Bastyr. Michelle is the author of The Imperfect Perfectionist, Anti-Inflammatory Eating Made Easy, and Anti-Inflammatory Eating for a Happy, Healthy Brain. She teaches nutrition-focused cooking classes at PCC.