February 1 Seminar Slide Show Available
HEALTH CO- BENEFITS OF CLIMATE CHANGE POLICIES
Slide Show available 2-1 Presentations Hess Strange Dannenberg.
Video will be posted when available.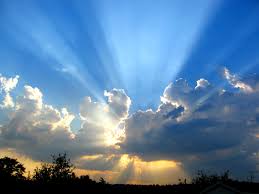 The policies that need to be implemented to reduce greenhouse gas emissions will also bring about substantial reductions in air pollution and cardiovascular disease, as well as propelling changes in urban mobility and our built environment. Looking at health co-benefits creates a different paradigm; one that is win-win for most people, and for the planet. The panel will discuss the health co-benefits of climate change policies.
---
PANELISTS :
Jeremy Hess, Dr. Hess is Associate Professor of Emergency Medicine, Environmental and Occupational Health Sciences, and Global Health at the University of Washington. He has an MD and an MPH in global environmental health and is residency trained and board certified in emergency medicine. He is the principal investigator of an NIH-funded grant supporting work in India on the epidemiology of extreme heat and strategies for developing, implementing, and evaluating heat early warning systems and of a NASA-funded project exploring the linkages between climate, pollen, and health. He is Co-Director of the Center for Health and the Global Environment (CHanGE) at UW. Dr. Hess has also worked with the Climate and Health Program at the Centers for Disease Control and Prevention as a medical advisor on the health effects of climate change and on health sector preparedness. Dr. Hess has been a lead author on two recent national climate assessments and on a special report on disasters and climate change adaptation for the Intergovernmental Panel on Climate Change (IPCC).
Kathy Strange, P.E., M.S.,Public Health, Environmental Health Kathy has over 15 years of experience in the environmental field and is currently the Manager of the Technical Analysis Department at the Puget Sound Clean Air Agency in Seattle. She leads teams that monitor air quality in the Puget Sound region and support air quality planning and policy development. Kathy is a Professional Engineer in Washington State (Environmental) and holds a Bachelor of Science degree from the University of Michigan in Civil/Environmental Engineering as well as a Master of Science degree in Environmental Health from the University of Washington. Prior to the Agency, she worked as an environmental consultant with a focus on site remediation. She has also served as an educator in several roles, including service in the US Peace Corps as a math and science teacher. She currently serves as a volunteer board member at the Environmental Science Center in Burien.
Andrew Dannenberg, MD, MPH, is an Affiliate Professor with faculty appointments in environmental health and in urban planning at the University of Washington in Seattle, where he teaches courses on healthy community design and on health impact assessment. Previously, he served as Team Lead of the Healthy Community Design Initiative in the National Center for Environmental Health, at the Centers for Disease Control and Prevention in Atlanta. For the past 15 years, his research and teaching has focused on examining the health aspects of community design including land use, transportation, urban planning, climate change, and other issues related to the built environment. Dr. Dannenberg is the lead author, with Howard Frumkin and Richard Jackson, of the book Making Healthy Places: Designing and Building for Health, Well-being, and Sustainability published by Island Press in 2011.